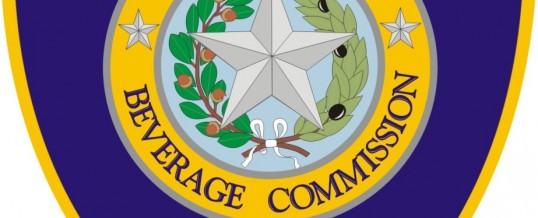 Houston, Texas, June 2nd, 2014 – The Texas Alcoholic Beverage Commission (TABC) has responded to an inquiry from Sheldon Weisfeld, the CEO of CoinVault ATM, a founding member of the Texas Coinitiative, regarding the legal status of Bitcoin-For-Alcohol sales at Texas businesses under the oversight of the TABC. Though the federal Alcohol and Tobacco Trade Bureau has given the green light to Bitcoin-For-Alcohol sales, some state agencies, notably one in Ohio, have taken a negative stance.  As a result, interested parties in California, and now Texas, have sought to clarify their states' stance on Bitcoin-For-Alcohol sales. The TABC's statement will aid the Texas Coinitiative's Bitcoin Alley project, which seeks to promote Bitcoin adoption in Texas area stores, restaurants, and bars that are licensed under the jurisdiction of the TABC.
The main task of the TABC is regulating all phases of the alcoholic beverage industry in the great state of Texas. The Texas Coinitiative applauds the TABC and their move to reassure merchants that accepting Bitcoin will not jeopardize their alcohol license. In the next few months, in light of the cleared regulatory haze, several alcohol-serving businesses around the state will likely announce their acceptance of Bitcoin.
TABC Director of Communications and Governmental Relations Carolyn Beck stated:
"Unlike Ohio state law, the Texas Alcoholic Beverage Code does not require the customer to pay in money when purchasing an alcoholic beverage from a TABC-licensed establishment. Specifically, I am talking about a retailer, winery, brewery or distillery selling to the ultimate consumer. The acceptance of digital currency such as Bitcoin from a consumer in this situation is the establishment's choice."
(Click here for full document)
About Texas Coinitiative
The Texas Coinitiative is a non-profit organization of Bitcoin enthusiasts seeking to promote the acceptance of Bitcoin, through its' initiatives designed to inform, educate, and assist individuals and merchants on the adoption of Bitcoin and other digital currencies while, at the same time, expanding the use of the new technology.  We are currently working on the establishment of a Houston Bitcoin Alley and a Texas Bitcoin Embassy in Houston, TX, the 4th largest city in the United States.
If you are an individual or a business owner in Texas who is interested in Bitcoin and other digital currencies, we want to talk to you.
For further information please contact: [email protected]
Share